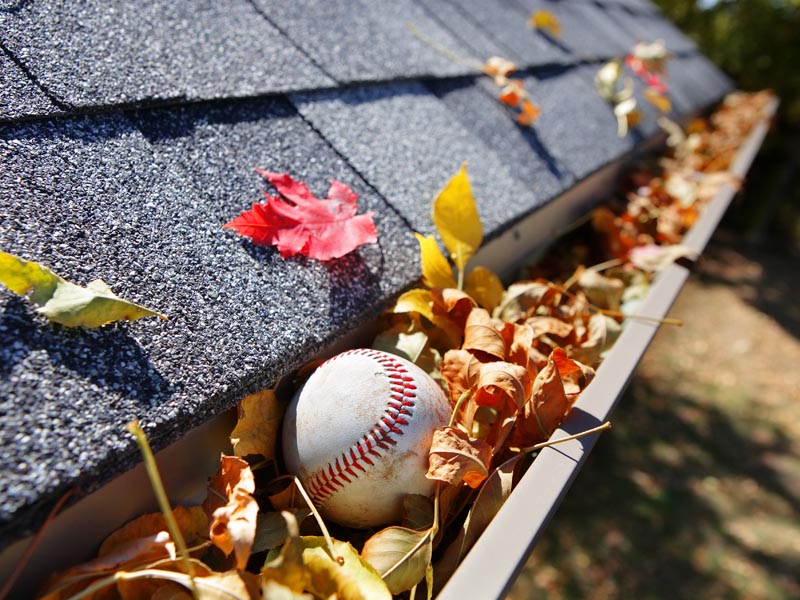 Winter is almost here! And that means it is time to seriously think about all of the necessary preparations for your home to be ready for winter weather and the potential damage it can bring. In this month's post, we will discuss the importance of keeping your gutters clean – especially during the winter months.
While important year-round, the value of cleaning your gutter system is never higher than it is during the winter months. If water and snow are allowed to pool in your gutters, a layer of ice forms which expands as it freezes, and the damage to your gutter system can be severe. Ice damage can cause bigger problems, potentially resulting in thousands of dollars of costly repairs.
When snow blanketing a rooftop begins to melt on a warm day, leaves, twigs, and other debris are more likely to gather in your gutters, causing clogs and other unexpected problems. Regular cleanings may be all that it takes to keep things flowing nicely, and this is why it is so important to keep up on routine maintenance tasks such as clearing debris, checking seams and anchors, cleaning downspouts and diverters, as well as making sure there are no signs of structural damage at the downspout by your home's foundation.
About Guaranteed Building Maintenance Co
Guaranteed Building Maintenance Co. is a versatile team with nearly 30 years of experience in the field. We take pride in our craftsmanship and attention to detail. We utilize our years of experience and top name-brand materials available to secure and transform homes. We also work with our clients to find exactly what they need and what best suits their homes. Contact us today for an estimate!
Contact Us Today!