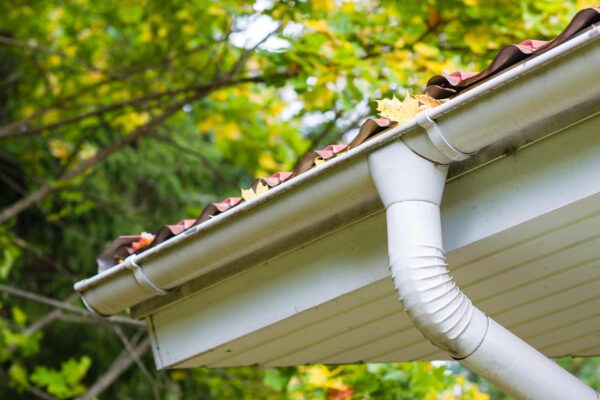 Typically gutters are often left forgotten for years without proper maintenance such as cleaning and power washing being done on a regular schedule. No matter the reason, if your gutters have seen better days it is important to get them replaced. Gutters that are in a state of disrepair can cause a myriad of problems such as damage to the foundation of your home or even damage to underlying property. Having a functional gutter system is paramount during heavy rainstorms in order to manage the flow of water from your roof to avoid potential thousands in repair costs!
When it comes to having your gutters replaced, it is important to trust the task to a team who is not only capable of replacing them, but who can also assess your home and recommend the most efficient gutter drainage solution. The Guaranteed Building Maintenance team has the knowledge and expertise to help guide you through selecting the best option for your home from our inventory of top quality brands and styles. After you select the option you want, our team will go through the process of professionally installing the system, as well as discussing the steps necessary for proper maintenance to ensure that your gutter system functions optimally for years to come!
About Guaranteed Building Maintenance Co
Guaranteed Building Maintenance Co. is a versatile team with nearly 30 years of experience in the field. We take pride in our craftsmanship and attention to detail. We utilize our years of experience and top name-brand materials available to secure and transform homes. We also work with our clients to find exactly what they need and what best suits their homes. Contact us today for an estimate!
Contact Us Today!