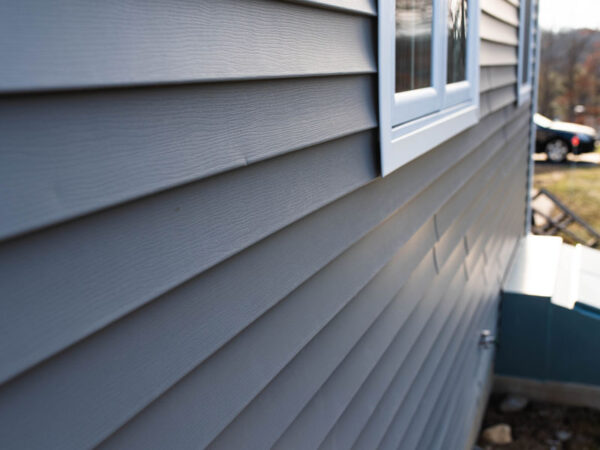 Summer is in full swing, which means that so is home renovation season! One of the most popular, and coincidentally biggest, home renovation projects is to replace exterior siding. Here are some important factors to take into consideration when residing a home:
Always measure multiple times. This tip rings true for every stage of re-siding a home. Most importantly, measure multiple times when assessing how much siding the project will require. There is nothing worse than starting the labor portion of a big project and finding out down the line that you didn't order enough materials.
Make sure that you're using the proper tools! Most people go to the hardware store and pick up the basic necessities for a project. However, there are specific types of components for tools that will go a long way in making the entire process much easier and more efficient overall. Aviation snips, commonly called tinners or tin snips, are actually color-coded for their particular use. When trimming siding, you want as straight of a cut as possible, Yellow handled snips are designed to make straight cuts. Another one of your go-to tools will be a skill saw or circular saw for cutting large sections of siding to a particular length. For this task, you should use a specific blade aptly called a vinyl blade. This will help ensure that the saw doesn't get caught mid-cut and stays on track for a straight cut.
Remember, in order for vinyl siding to function properly the panels have to "lock" into one another. This locking mechanism is located at the top lip of each panel. In order to ensure that each panel locks into the previous one, it is important to pull up on each panel as it is nailed into place. If using a nail gun for this task make sure to apply consistent upward pressure to the panel since it can be easy to lose track of locking each panel in with the added speed of a nail gun.
As a final tip, once the vinyl siding is installed, keep grills at a safe distance! Vinyl siding is built to withstand the slow and relatively low heat of direct sunlight, but the intense heat of a grill. The heat that is ventilated out of the back of your grill can and will cause damage to your vinyl siding. This includes discoloration, weakening of the material, and completely melting the siding altogether. Don't be the cause of unnecessary repairs, keep your grill pointed away from the siding if space is an issue, otherwise keep your grill far away from your vinyl siding.
If these tips for installing and maintaining vinyl siding have you second-guessing your summer renovation project, consider calling in our professional team to handle the job! The installation process for vinyl siding is second nature to our team, going far and beyond what is mentioned in this blog. So if this project seems a little above your DIY skill level, call Guaranteed Building Maintenance Co. and we'll leave you with results that will last for years to come.
About Guaranteed Building Maintenance Co
Guaranteed Building Maintenance Co. is a versatile team with nearly 30 years of experience in the field. We take pride in our craftsmanship and attention to detail. We utilize our years of experience and top name-brand materials available to secure and transform homes. We also work with our clients to find exactly what they need and what best suits their homes. Contact us today for an estimate!
Contact Us Today!