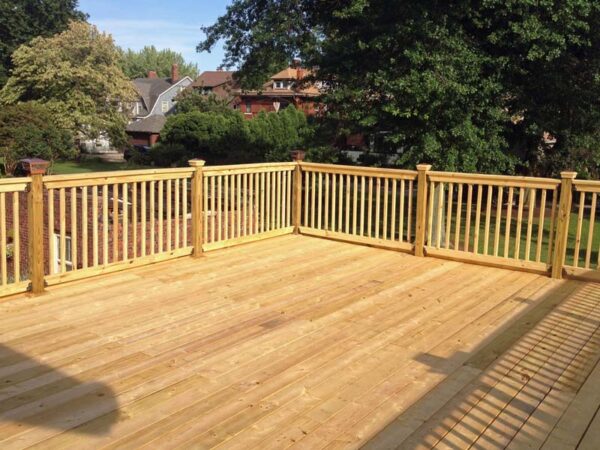 Summer is in full swing and so is the season of home renovation projects! When the weather is hot and sunny, what better way is there to pass the Summer days than by relaxing on a newly installed deck? There are many different aspects to take into consideration when installing a new deck. Different types of materials are ideal for different weather and exposure conditions as well as providing different advantages. Traditional wooden deck planks are often the most cost-effective building material and can be stained in many different shades and colors as well as painted! If you would like to avoid dealing with many of the potential issues of long-term rain and element exposure consider using pressure treated wood. Another one of the more recently popular decking materials is a composite material (primarily made of plastics) which is both sturdy and resistant to the elements. If you're unsure what type of material or style of decking would fit well with the rest of your home, ask the GBM Team for our recommendation based on your needs and budget.
Regardless of what type of material you choose to build with it is important to remember to consider safety features. You should have railing surrounding the entirety of the deck as well as railings for the stairs to ensure that you and your guests are able to enjoy Summer fun out on the deck safely. Guaranteed Building Maintenance has over 27 years of experience installing decking and railings, so when you're considering installing a new deck contact us today! 
About Guaranteed Building Maintenance Co
Guaranteed Building Maintenance Co. is a versatile team with nearly 30 years of experience in the field. We take pride in our craftsmanship and attention to detail. We utilize our years of experience and top name-brand materials available to secure and transform homes. We also work with our clients to find exactly what they need and what best suits their homes. Contact us today for an estimate!
Contact Us Today!